AQ2000 Roller Press
A highly reliable and efficient machine for both
thickening and dewatering applications for a variety of effluents.
AQ2000 Roller Press
Problems with manure management are one of the greatest challenges facing producers today. Conventional slurry systems are odorous, pose environmental risks and clog and compact the soil. Choosing our Roller Press is a much better option. It gives an efficient removal of solids, is constructed entirely of heavy stainless steel and uses lubrication-free bearings and rollers. It does not require frequent cleaning and is virtually maintenance-free. The Roller Press also has a five-year limited warranty.
NCS Roller Press Separator
Download the PDF Guide to learn more about the NCS Roller Press Separator.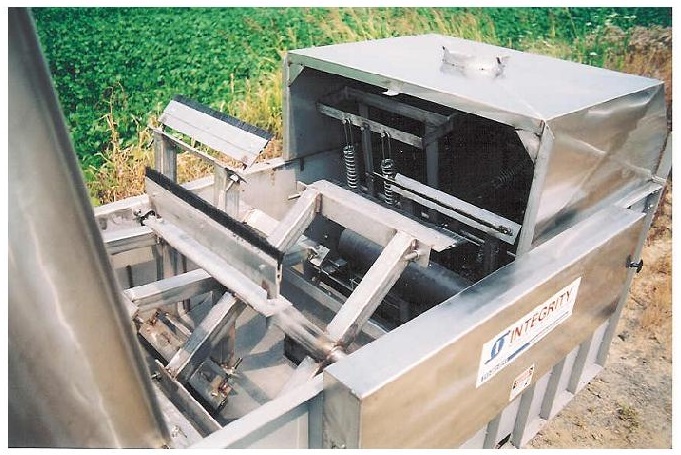 Request a Quote
If you're interested in this item, contact us to request a quote.  One of our representatives will contact you shortly.